Feel the Weight, 2017


1-Channel Video, Sound, Colour (4:55 min.)
Together with Angelika Waniek.
Nikolaikirchhof, Leipzig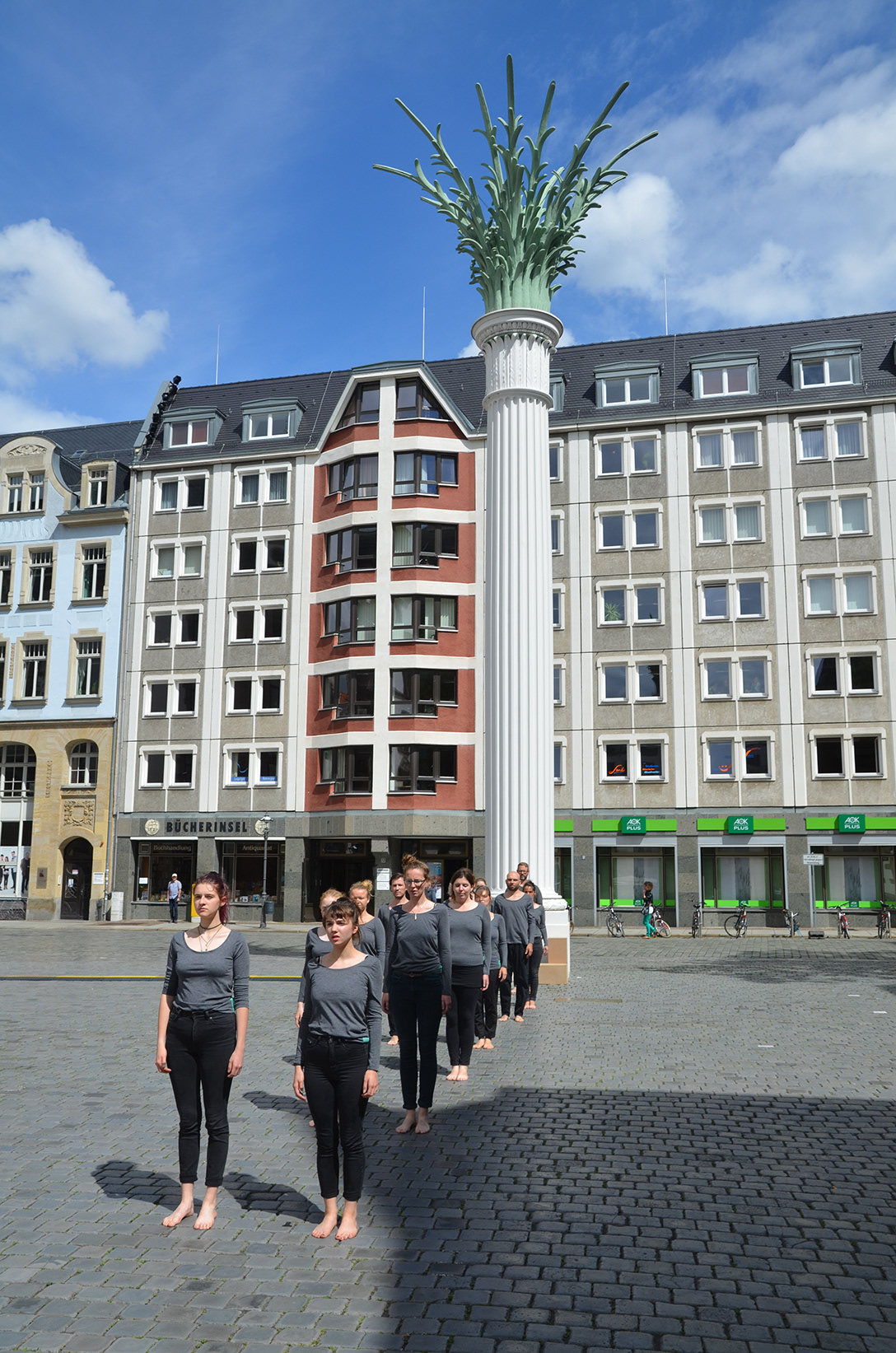 14 performers set the Nikolai Column in Leipzig, a symbol of the peaceful revolution, 
down
. The work addresses social transformation processes. It clarifies our responsibility for values ​​such as freedom, peace and solidarity - values ​​that need renegotiation in our fragile society. The performance was created as part of the Social Change Art Festival of the World Community of Reformed Churches.